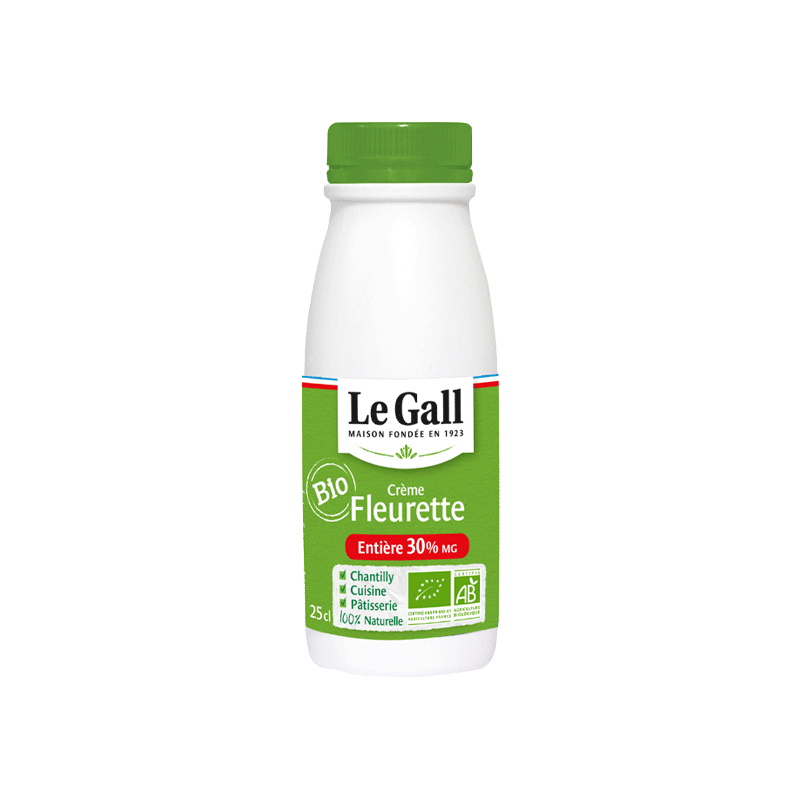 Cream* (French origin), milk starters (of which milk). *ingredients from organic farming.
30% fat organic full cream
A unique recipe that has made the dairy a success for many years! Halfway between a liquid cream and a thick cream, LE GALL Organic whipping full cream 30% fat is lightly matured with selected milk starters to give it a unique texture, no acidity, and with wonderful technical properties for all your cooking recipes.
Produced, like all our products, at the tip of Brittany, it contains no preservatives or thickeners! An essential ingredient in your kitchen, it can be used hot or cold to make sauces, dishes or even desserts. It is particularly ideal for Chantilly cream because of its high expansion capacity.
So to make sure you're never lost in the cream aisle again, adopt the Crème Fleurette whipping cream reflex!