EVERYTHING YOU NEED TO KNOW ABOUT BUTTER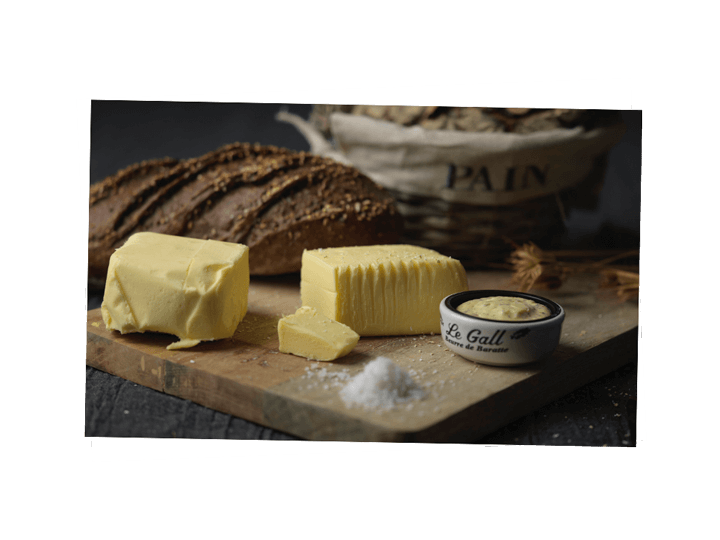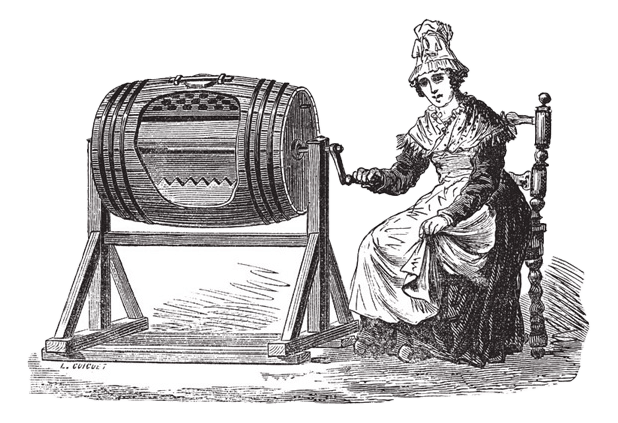 We are the world's biggest consumers, with an average of 8 kg per capita per year.
The history of butter goes back several thousand years… Butter was used in cosmetics by the Greeks and Romans. Its thick substance was perfect for moisturising the skin of women and men alike, while olive oil was used for cooking.
In the 15th century, the French consumed a lot of butter, then called "the poor man's fat" because it was cheap to make. The wealthier classes, on the other hand, preferred lard (white pork fat used to make rillettes, for example).
Cooking butter also appeared in the 15th century. It is used in many pastries and sauces. Butter and lard were the fats most used in Enlightenment cooking, far ahead of olive oil, with the exception of the Mediterranean basin.

The art of making churned butter!

To obtain the best butter, you first need to choose the best cream, as this is the base from which the butter is made.
At Le Gall, cream is matured for an average of 15 to 18 hours.
This maturing of the creams encourages the development of aromas and flavours and gives the butter its distinctive nutty taste.
The traditional butter method involves a maturing stage using a natural leavening agent, followed by slow churning.
In a churning drum, the matured cream is gently churned to first separate the fat from the buttermilk, then to obtain a uniform texture of the butter and soften it.
These butters are made slowly, taking 24 hours to produce with a genuinely creamy flavour.
This process is therefore very different from industrial butters. This diagram illustrates the difference between industrial butter and churned butter.
Butter through the seasons
Its characteristics vary according to the season. Colours, tastes and textures depend on the cows' diet, which differs according to season, climate and land.
There are butters for spring, summer, autumn and winter.
In spring, it is at its best: buttercup yellow, richer in omega 3 and 6 and easier to spread. In winter, it is pale yellow and rather hard, when cows are generally fed on hay. Based in Quimper, Le Gall takes advantage of the oceanic climate of the tip of Brittany, which means that the cows can be fed on grass for a large part of the year!
of the recommended intake of vitamin A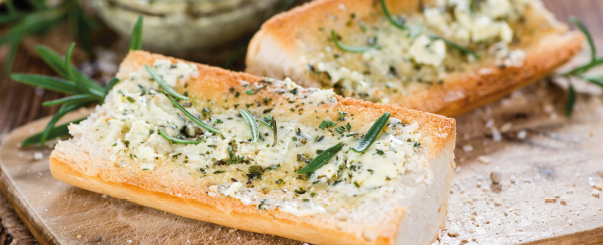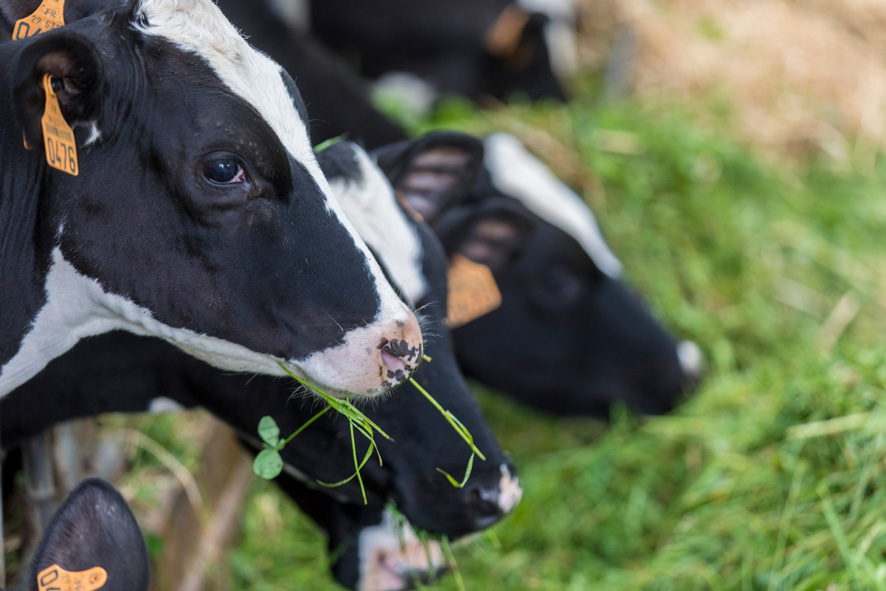 A completely natural and authentic product
Butter and dairy products are our main source of omega-3 fatty acids, which are essential for our bodies!
Butter is the only fat to contain vitamin A naturally. This vitamin is involved in vision and growth, contributes to resistance to infection and aggression, and helps to promote beautiful skin. Butter also contains vitamin D, which is essential for fixing calcium in the bones, but also plays a role in immunity.
No fatty acid is good or bad in itself. They all have a purpose and need to be varied. They are necessary for the functioning of the body and for maintaining good health.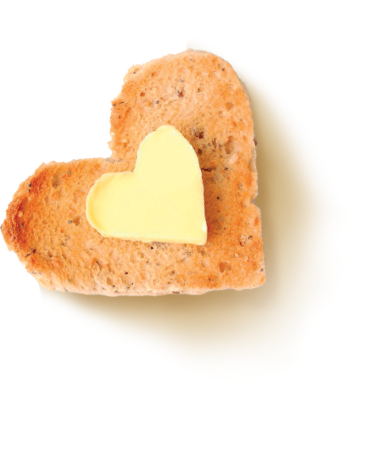 Butter is part of our French gastronomic culture, and remains the essential product par excellence in the kitchen.
Butter has an excellent character: soft, creamy, firm, melting, hot or cold, it can be kneaded, moulded and help remove from moulds, melts and takes on any shape.
Butter, from ivory creamy white to golden yellow, from the wafer to the lump, gives shine and brilliance to food: it is a flavour enhancer.
Find out all about butter, its benefits, its different varieties and manufacturing processes. How to cook and preserve it.
Everything you always wanted to know about butter but were afraid to ask is here!