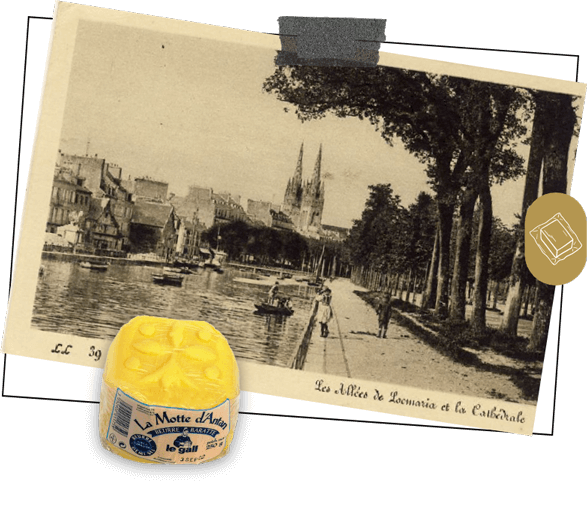 Maison Le Gall is a Breton dairy specialising in traditional dairy products. Devoted to the culture of good taste that has been the key to driving the development of its products for 100 years.
Its origins lie in the South Finistère region of Brittany. The story begins with Jean-Marie Le Gall, a 'pure butter' baker from Brittany who travelled the region selling his wares. In 1923, the former craftsman founded the LE GALL dairy in Quimper (29).
Today in Brittany, Maison LE GALL preserves the century-old expertise of butter production in churning drums.
Maison Le Gall offers a range of quality dairy products, made using natural recipes and respecting traditional methods. It carefully selects the best raw materials, in particular by working with local farmers. A pioneer in organic farming, it offers exceptional products that combine tradition and expertise.
Maison Le Gall is deeply attached to the land and the environment, and also committed to a responsible approach, taking concrete steps to limit the impact of its activities and protect the planet. For example, it is investing €1 million to improve energy efficiency at its Quimper site, by recovering heat for water heating. At the same time, it is developing a high-performance supply chain to reduce stocks and improve customer service quality.
Discover our commitment to quality, traditional expertise and environmental protection!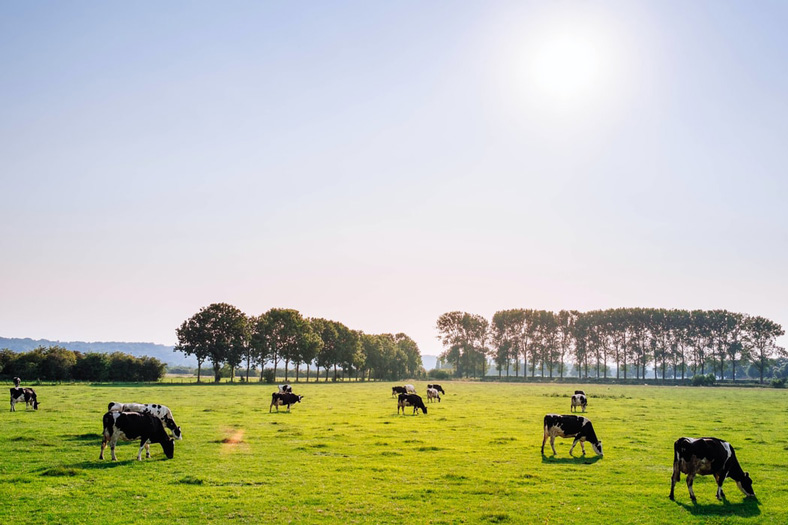 Maison Le Gall is very attached to the culture of good taste, it's part of its DNA. The Breton dairy has been at the heart of manufacturing all its products since its creation. Its 47 employees develop a wide range of authentic products with passion and patience. Maison Le Gall selects the best raw materials from its farmers.
Traditional, local and seasonal products that develop strong aromas and refined flavours.
The history of men and women, like that of companies, is made up of evolutions, transformations, sometimes doubts and always projects.
The Maison Le Gall team is at the heart of our success. The commitment and passion of our milk producers, employees and master buttermakers have contributed to the development and success of our company over the years. Their expertise and dedication have enabled them to delight the taste buds of gourmets and perpetuate the tradition.
Their investment and commitment have enabled the company to span a century.
The jobs at Le Gall are as varied as they are exciting!
Master buttermaker, logistics manager, quality engineer, marketing manager, sales manager…
What do they have in common? They're all fans of butter!
Maison Le Gall has 47 employees and over 400 cow's milk producers, including 85 organic producers, who are the pride of our Breton dairy.