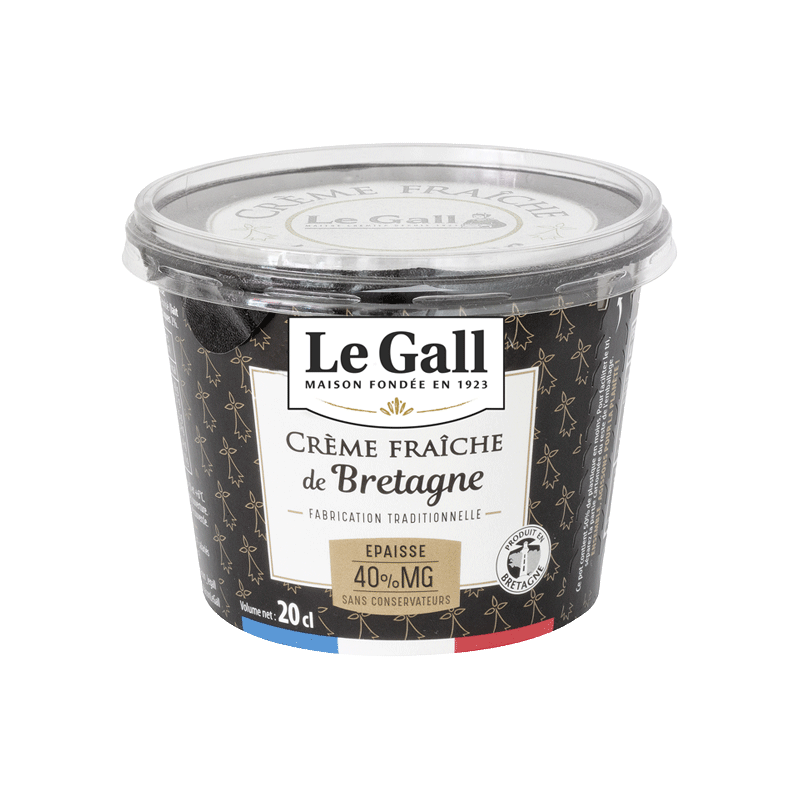 Pasteurised cream; milk starters 2%.
40% fat thick fresh cream
Made with milk from farms in Brittany, LE GALL 40% fat thick fresh cream from Brittany is matured for a long time, giving it its thick, creamy texture. Traditional and whole, it contains 40% fat, making it the only Breton recipe on the market with 40% fat!
What's more, the jar of cream is eco-designed, with 50% less plastic content and a cardboard surround, for a smaller ecological footprint!