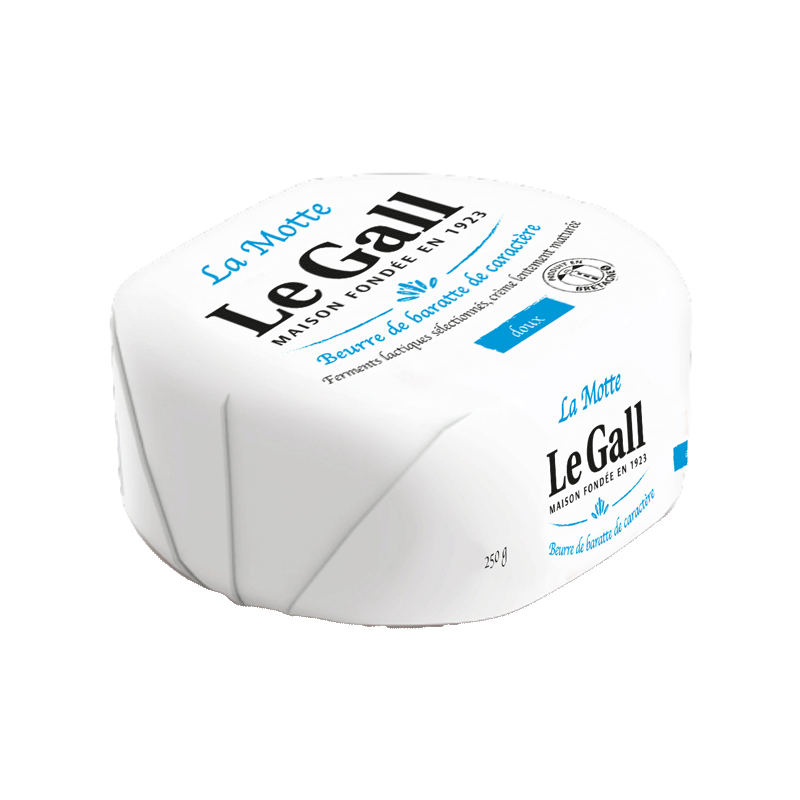 Pasteurised cream (French origin), milk starters (of which milk)
Unsalted pat of butter 250 g comes from churning: a traditional manufacturing process that respects tradition. Made with care from selected creams from our partner farms, we select the best milk starters from the milk we collect to create a product with a unique taste typical of our region.
Every stage of production is carried out with the utmost care to preserve the rich, incomparable taste for which our brand is renowned.