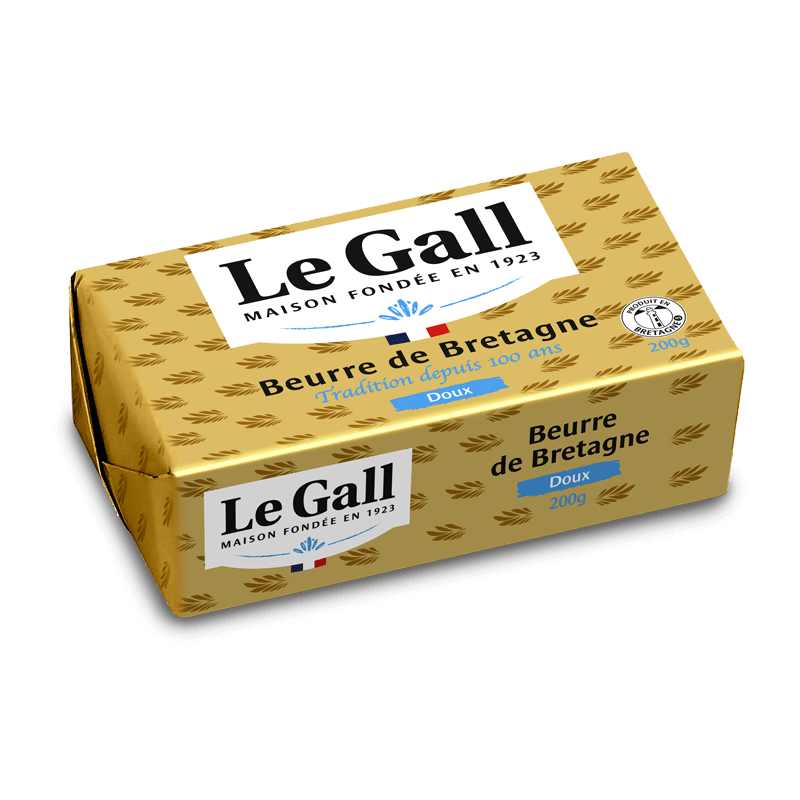 Pasteurised cream, milk starters (milk).
Produced at the tip of Brittany, our unsalted butter is made from the best creams from our partner farms.
The pasteurised cream is slowly matured for 15 to 18 hours, to give you a butter rich in taste.
As good for cooking as well as baking, or simply on a piece of bread, rediscover the pleasure of a traditional butter with a creamy flavour.